Hier eine vorbildliche US-Porno-Spammail. Seit kurzer Zeit muss dort im Betreff SEXUALLY-EXPLICIT stehen sonst gibt's Ärger (oder auch nicht) von der US-Bundeshandelsbehörde FTC. Darunter gabs noch saftige Bildchen, die haben wir lieber weggelassen.
SEXUALLY-EXPLICIT:

This e-mail contains images that are not suitable for children.
You must be at least 18 to scroll down or view links!

I want to skip this!



We sent this e-mail to xxxxxx@xxx.de

You can update your e-mail address preferences at any time.



Sex 4Not xxx.com
2207 CONCORD PIKE
WILMINGTON, DE 19803-2908

Ja solche Porn-Spam-Mails bekommen wir gerne. 10 Kreativitätspunkte!!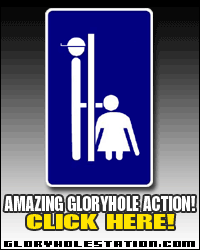 If you don't want to be a part of our program: CLICK HERE
Du willst mal so richtig porno-mäßig zugespammt werden? Dann entscheide dich jetzt für ein Spam-Sex-Abo von Spamfan.de

Teste auch unsere Rubrik Nackig-Spam. Muss ja nich immer gleich Hardcore sein.

SPAM NEWS