Casino- und Geschenkt-Spam

Wir warten noch auf den Aufmacher: No Cravats required! oder Tired of Cravats?

Das Lucky Casino wirbt hier um unsere Gunst. Dieses Casino existiert vermutlich tatsächlich. Man möchte hinter der Casino-Software einen Dialer vermuten. Falsch. Der Haken liegt offenbar woanders. Trojaner-Info.de war so nett zu recherchieren, was passiert wenn man auf dieses zwielichtige Angebot eingeht. Click hier.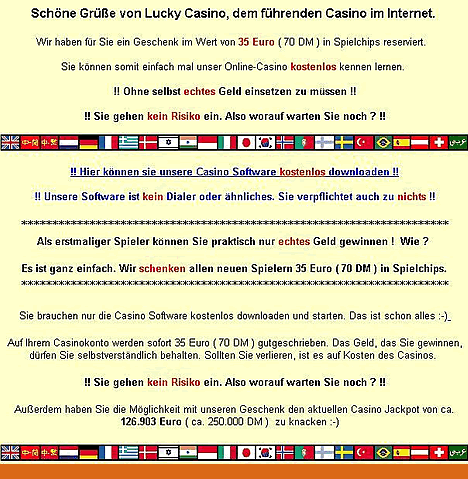 Auch hier dürfte man nur Geld in Form von Chips erhalten, nachdem man Geld ausgegeben hat.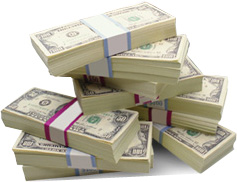 150 amazing games! Superb Sounds! Great Graphics! Play for money or just for fun!




Click the Cash to get started! Check the Casino website for Progressive Jackpots/Promotions/Free Bonuses!




xxxxxxxxx

378

marion, oh xxxxxxx02

If you received this email in error or wish to be removed from this mailinglist simply send





Was wir schon alles gewonnen haben! Shit, die $24,95 hab ich gerade nicht.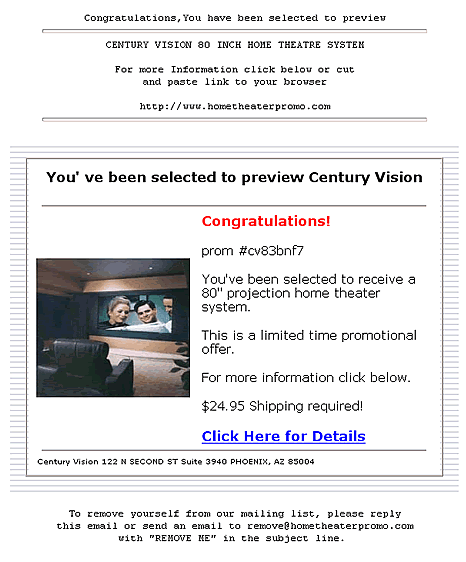 Siehe auch Kredit-Spam und Making-Money-Spam.




SPAM NEWS